20 Jul

HIFU SKIN TIGHTENING

Posted at 11:40h

in

Blogs

High-Intensity Focused Ultrasound (HIFU) Skin Tightening Therapy is a safe, non-surgical ultrasound treatment that counteracts the effects of time and gravity on your skin. The treatment uses the body's own regenerative response to gently and gradually lift skin on the face, eyebrows, under the chin and on the neck, and smooth lines and wrinkles on the décolletage. A HIFU treatment can help stimulate tissue rejuvenation and collagen production – resulting in the tightening and lifting of saggy skin.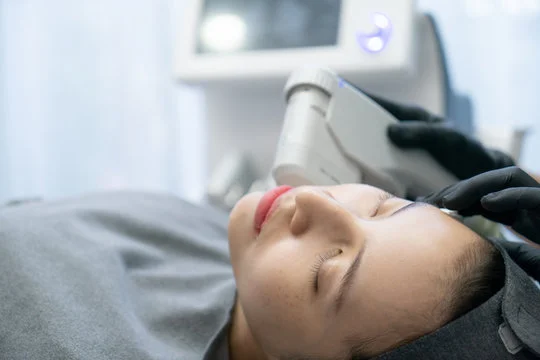 How Does HIFU Therapy Stimulate Collagen Production?
During the treatment the transducer delivers and deposits focused ultrasound energy deep beneath the skin at the optimal temperature for collagen regeneration. The treatment jumpstarts a natural process, known as neocollagenesis, to produce fresh, new collagen. The treatment itself doesn't involve any creams, fillers or toxins, it just relies on your body's own collagen-building process for natural, noticeable results.
After Care
You can expect none or some of the following symptoms immediately after the procedure. These symptoms may persist for up to four weeks. Most patients have very mild symptoms but, as with any medical procedure, each patient experiences it uniquely. Symptoms always subside over time. There have been no reports of long lasting complications. The treated area may be slightly pink for up to a few hours.
Bruising, swelling and tenderness can occur in the treated area. Bruising may not be evident for several days following the treatment and often is greenish in colour by the time it becomes visible. Most common areas for bruising are along the jawline and cheekbone. Even without bruising, tenderness to the touch is expected. This is usually most evident along the jawline and cheekbone and most often noted when touching your face, washing or applying makeup. This will not interfere with eating, talking or moving your facial muscles.
With the exception of possible bruising there is no downtime after your HIFU You will be able to return to your normal daily routine and exercise program immediately after the procedure.